Stainless steel PTFE lined butterfly valve
DATE:2019-07-31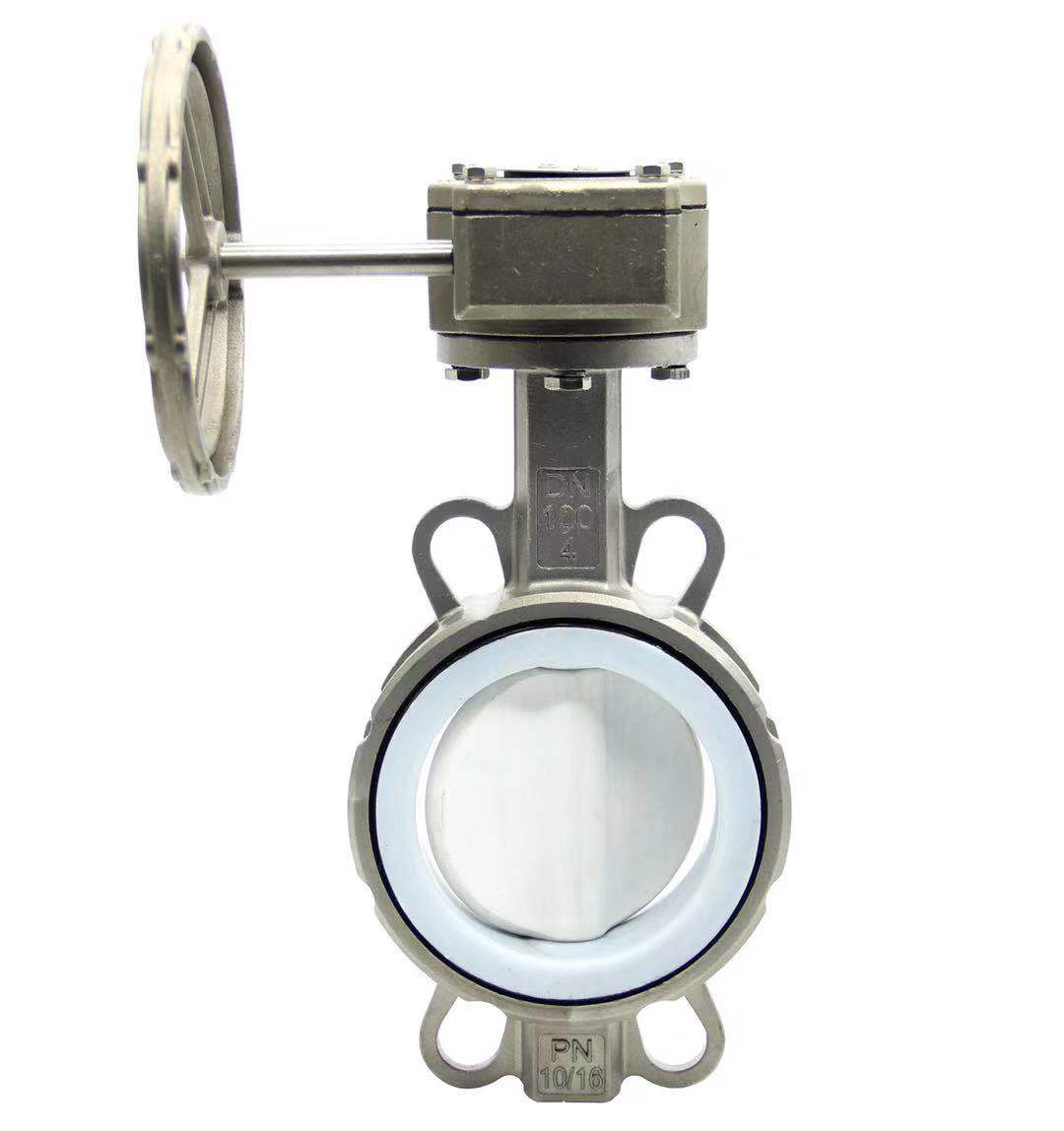 1.The valve body and disc are all adopted ss304 material, the ball rate is above grade 3, the mechanical performance is fully up to standard, the tensile strength is 450Mpa, and the elongation rate is more than 10%. It is not easy to crack or freeze.

2.The valve body is solid body, the same caliber weight is heavier than other manufacturers.

3.SS304 Board Design, increases flow and disassembly.
4.The thickness of valve body wall is up to standard.
The valve body wall thickness meets the requirement of GB 26640, the thickness is up to the standard, and the pressure strength is guaranteed.